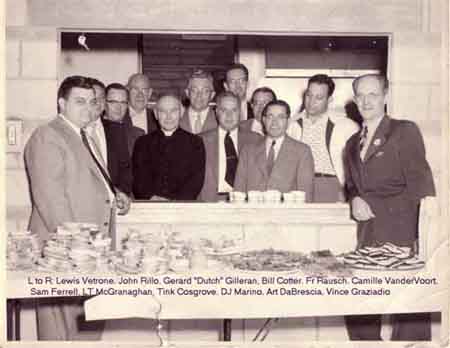 A look into the past, picture is pre 1955, exact date is not know at this time.
A Funeral Mass was held on January 16th for Sophie VanLoke. The Bethany Ministry Volunteers put on a delicious luncheon following the mass.
Birthday wishes also go to Jerrie VanMater
The Bethany Ministries Volunteers served a delicious funeral luncheon on Sat. January 7, at the Father Rausch Hall.
Happy Birthday to Socorro Marin: January 6, 2006
Congratulations to Paul & Sandra Bartholomew on their 21st Wedding Anniversary, January 4, 2006
Happy Birthday to Paul Bartholomew from Sandra on January 7, 2006
Our thoughts and prayers go to the family of Carrie Bartholomew on the First Anniversary of her death, January 18, 2006